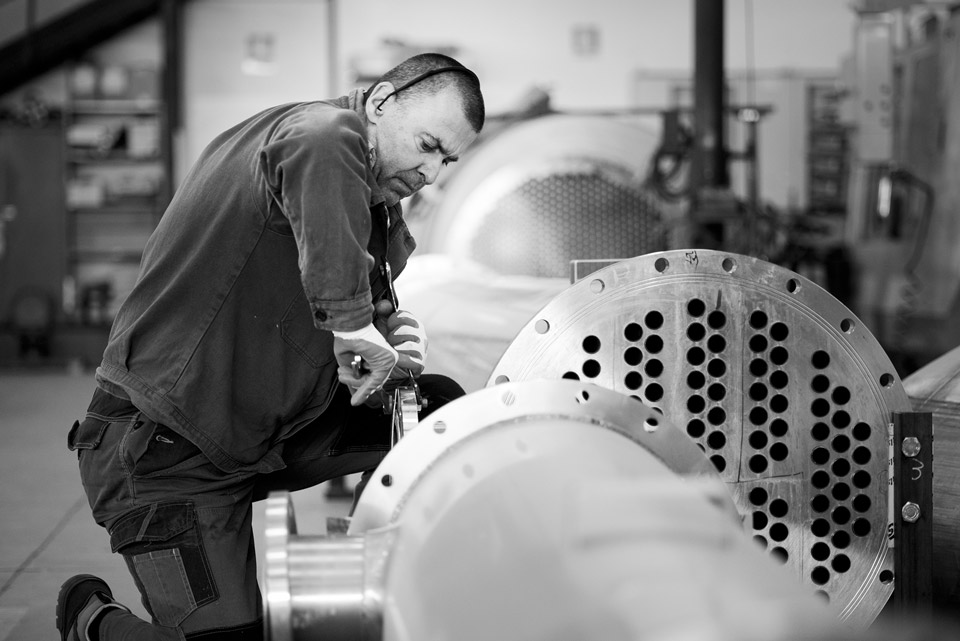 Company
T.M. Tecnologie Meccaniche srl offers professional excellence, high quality of services and high standards of business ethics and provide state of art stainless steel, carbon steel and copper equipment for food, chemical, petrochemical, pharmaceutical and mechanical industries.
T.M. Tecnologie Meccaniche srl puts at Customer's disposal its own know-how and technology related services including:
Pre-feasibility and feasibility studies
Basic and detailed engineering
Plant design
Project management
Procurement
Technical consultancy, technical assistance and support.
Specialist expertise
Assistance to plant erection
Assistance to start up and commissioning
Training of operational personnel
Operational manuals
In a wide range of areas such as:
> Food alcohol production
> Fuel alcohol production
> Spirits production (grappa, brandy etc.)
> Solvents recovery
> Essential oils production.
More Info